It's time for you to be a STAR….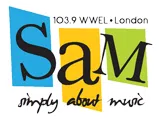 Old Town Grill and SAM 103.9 PRESENT
SAM 103.9, Simple About Music, is simply seeking singers – and only the best singers! Join us Saturday night at 7:00 p.m. during the 2018 Laurel County Fair for our 5th annual SAM 103.9 SIMPLY ABOUT SINGING competition, presented in part by London's Old Town Grill. Bring your musical instrument, soundtrack, or just your voice and WOW us.  There's $500 in hard cold cash and prizes that will be given away to the top three performers! Contestants ages 13 and older only, please.  Sign ups start at 6:00 p.m., and the SAM 103.9 Simply About Singing competition starts at 7:00 p.m. on Saturday night at the fair – July 14th!